During summer we like to enjoy the good weather and I find myself trying to spend less time in the kitchen and more time outside! This simple Pasta Salad recipe is super easy to make but is still tasty and colorful!
You will need…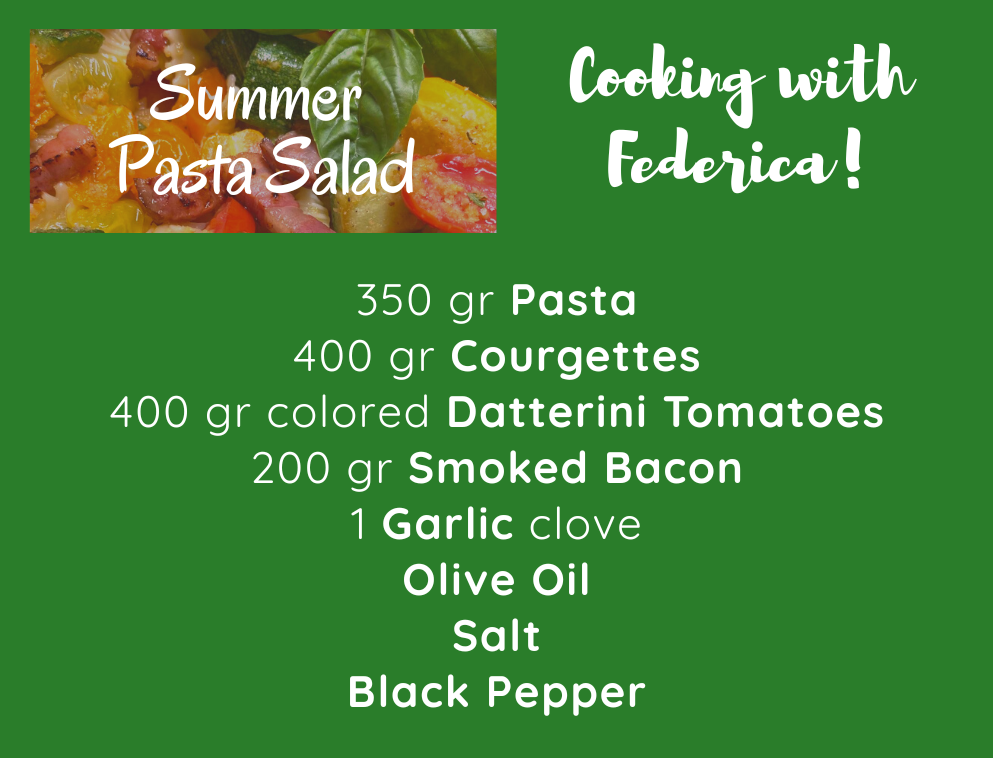 First, we wash and chop the courgettes. I'll warm a drizzle of oil with half the garlic in a big pan and fry the diced courgettes, adding black pepper and salt.
I cut the tomatoes and sauté them for 10 minutes with oil, salt and the remaining garlic.
While the vegetables are left to cool down I cut the pancetta into thin strips and fry it in its own grease in a pan until it becomes crunchy.
Once the vegetables are cooled, I sprinkle them with grated bread for added crunchiness and I mix them in a big bowl.
I cook the pasta - for pasta salad, I love using Farfalle by La Molisana - and when the pasta is ready I drain it and add it to the rest of the ingredients while it is still lukewarm.
The Summer Pasta Salad is ready, I top it with some fragrant basil and we are ready to enjoy it on the patio!