Sunday calls for homemade pasta! I love making Cavatelli with Nonna Maria, she makes them every week for the whole family. Despite her age, she loves kneading and Cavatelli are definitely her masterpieces.
Last week we made Cavatelli together: I learned from my Nonna to make Cavatelli and it makes me super happy to see also my niece Sara helping and learning from her!
Once you learn to make pasta at home, everything seems possible. It takes only two ingredients and quite a lot of practice, but the results are incredible!
Let's make Cavatelli with Nonna:
The only two ingredients you will need are water and flour: the secret is all in choosing the best durum wheat semolina, it makes all the difference!
1. Start with all the flour and slowly add water kneading carefully to let it absorb all the liquid.Keep kneading until you have a smooth dough, cover it and let it rest for about 1 hour.
2. Add more flour if needed to roll out the dough to reach a thickness of around 5 mm.
3. Cut the dough in strips of around 3 cm
4. Then slice them again to obtain little pieces of around 3 cm X 1 cm
The fun part begins now: get your friends and family and start rolling out each piece of dough with your fingers (index and middle finger) to create the typical shape of Cavatelli.
This is the hardest part to learn but, after a few tries, I promise you will get faster and better at it.
Cavatelli are ready! Cook them for a couple of minutes in salted boiling water or preserve them: you can let them dry out in the air for a day and then freeze them to have them always ready.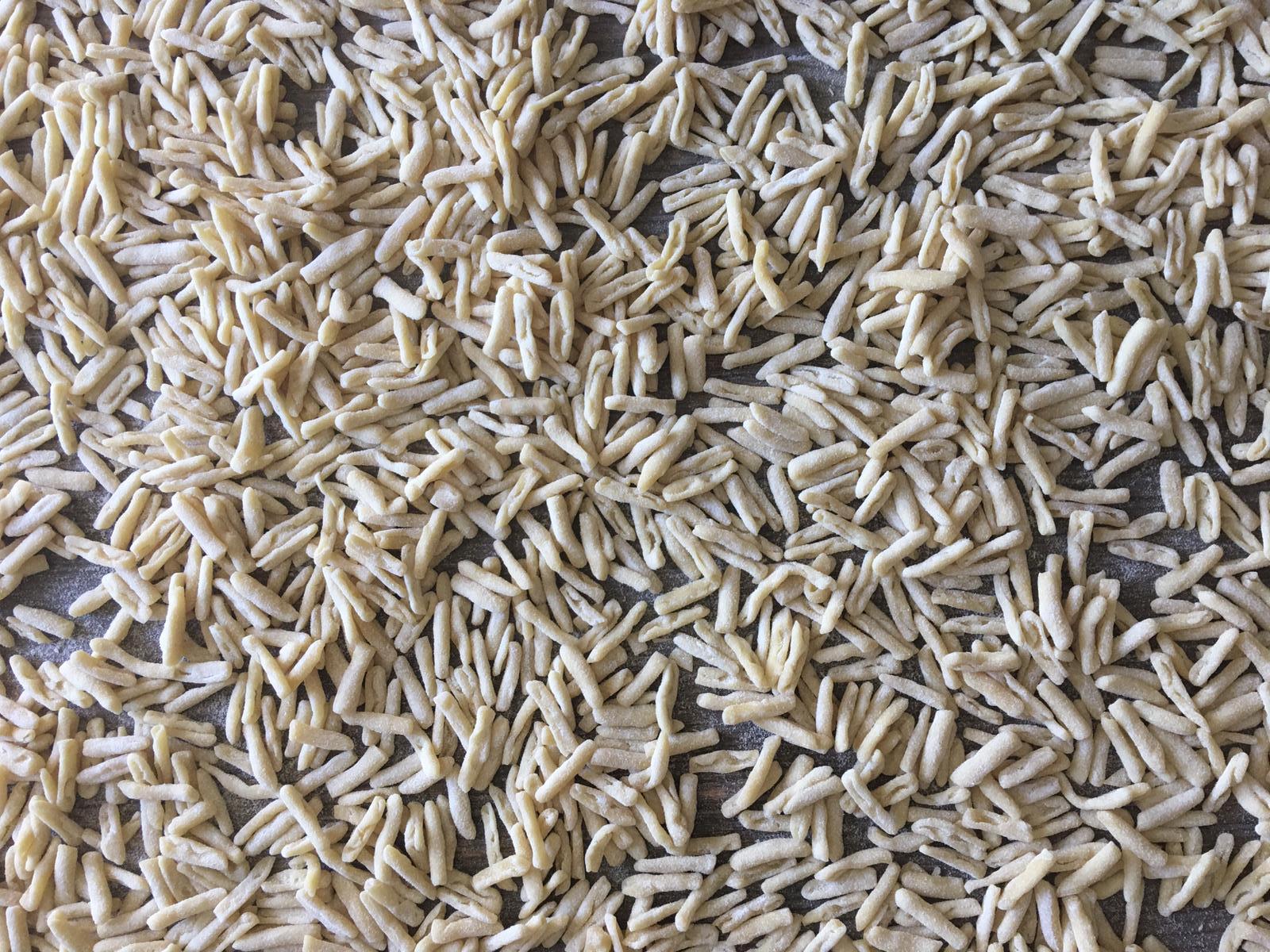 Enjoy your homemade Cavatelli!
We enjoyed our Cavatelly right away with Asparagus and Bacon!
Cavatelli are amazing with sauces and especially with Ragù, but spring is the season for Asparagus: I let a garlic clove brown with some extra-virgin olive oil and the bacon, I added the Asparagus and some salt and kept adding water little by little to allow them to cook.
My Tip: to preserve the green color of the Asparagus allow them to cook slowly and without a lead on the pan!
I cooked the Cavatelly and when they were ready I stir-fried them with the Asparagus and bacon.
I can promise they were delicious!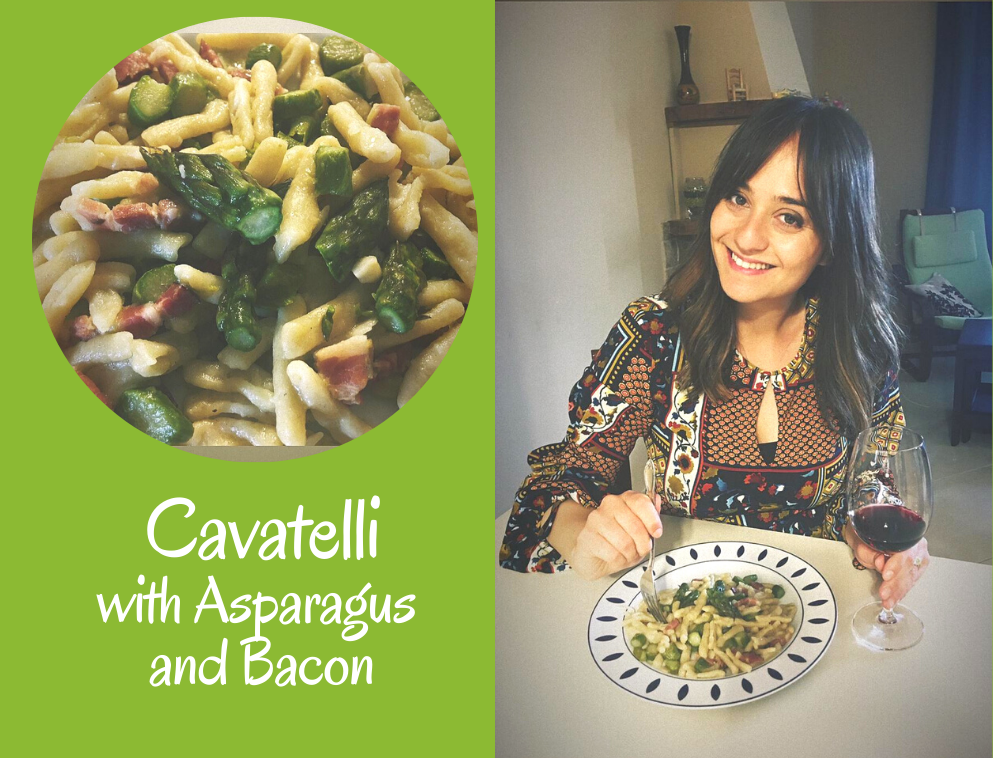 Here are some ingredients you can add to your cart now: