A simple but divinely good recipe!
In Molise, our small region in the South of Italy, we are big fans of mushrooms. Especially the people of Cerce, my village, are fond of mushrooms! Expert mushroom hunters scan the woods around the village in search of these delicious products, which nature graciously grants us every year.
There are endless recipes to choose from, but today I'm making this one that I particularly love…Chanterelles Mushrooms - Finferli in Italian - and Potatoes!
Chanterelles Mushrooms are called "Jallucc" in the Cercese dialect because their shape resembles the rooster's comb. Not only that: when they grow, they raise the undergrowth leaves and come out just like the roosters that dominate the hen house with their bulk and crest.
What you will need for 4 people: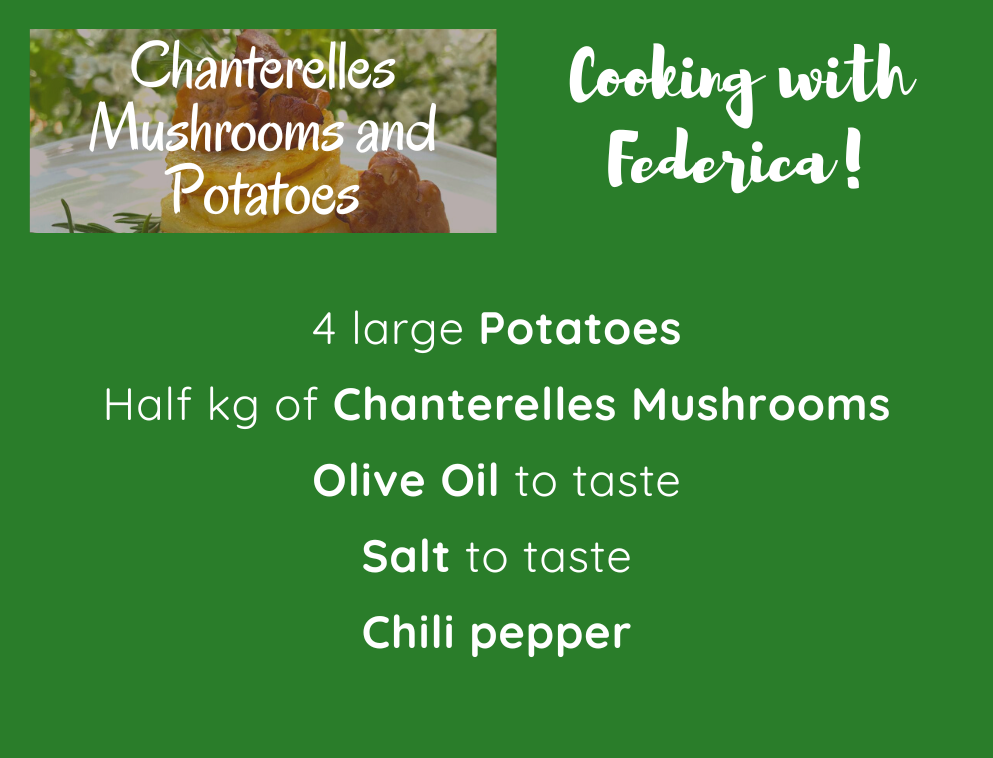 Clean the mushrooms, add some salt and cook them in a pan in their own water.
Meanwhile, peel and cut the potatoes into the shape you like best, sauté with salt and oil and set aside.
When the water from the Chanterelles has evaporated add the extra virgin olive oil, fry a little and mix with the potatoes in the same pan, completing the cooking. By frying them together, the flavors will blend together and the potatoes will absorb the flavor of the mushrooms.
The dish is ready to be tasted and with a sprinkling of chili pepper, it will get even more character! Even the neighbors will want to know the recipe!

Your shopping list: